Nuffields at Work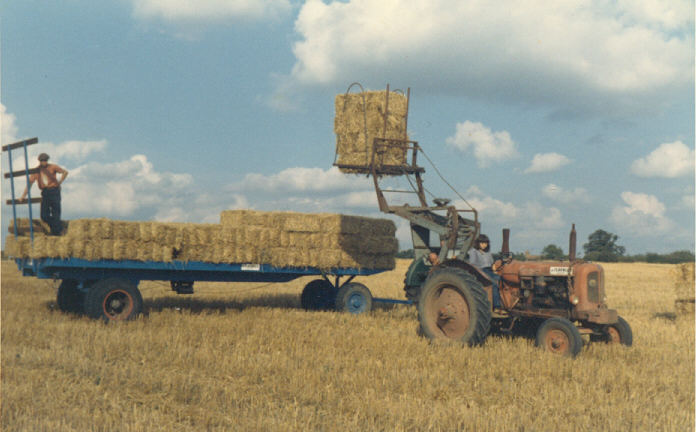 1970 - Straw carting at Denton. Rosie Fearnley (Mum) at the wheel.
Nuffield Universal with Cameron Gardner Rearloada with home made bale gripper.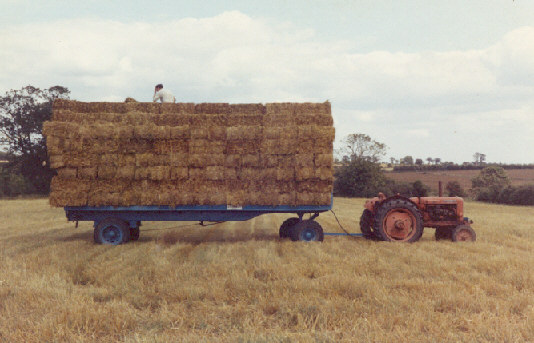 1970 - Nuffield and home made straw trailer.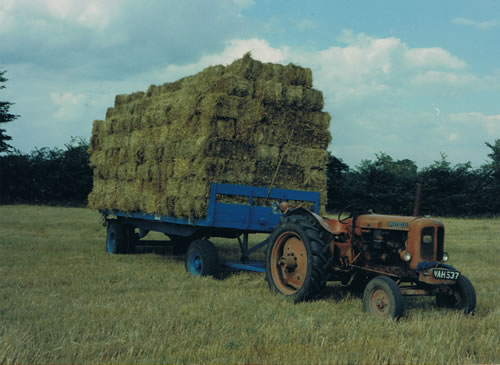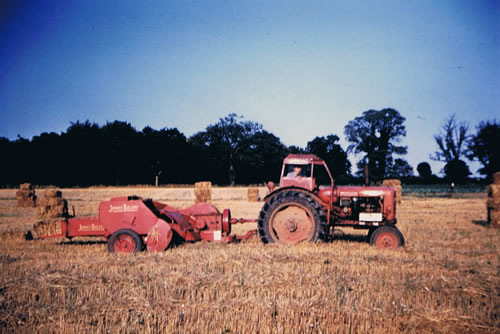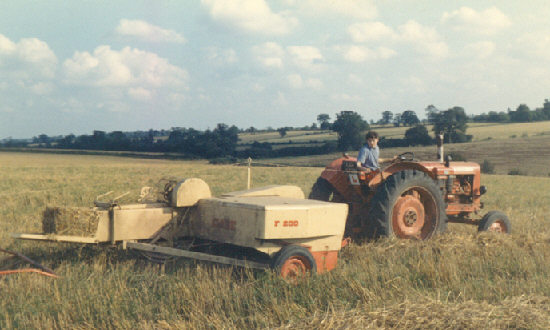 1970 - Nuffield and Case baler. Contract baling behind Manor Farm.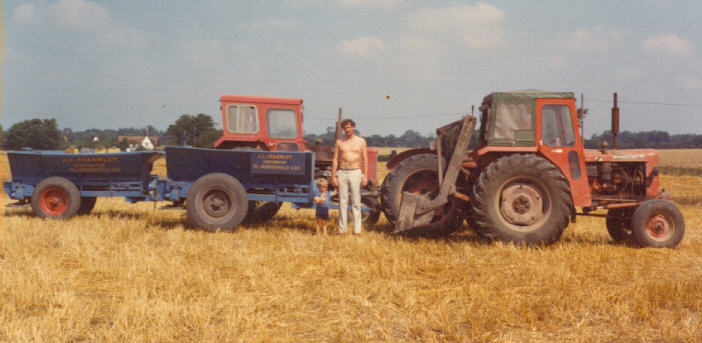 1976 - Fertiliser spreading outfit. Me and Dad !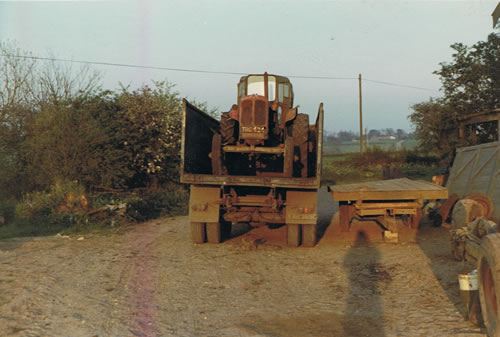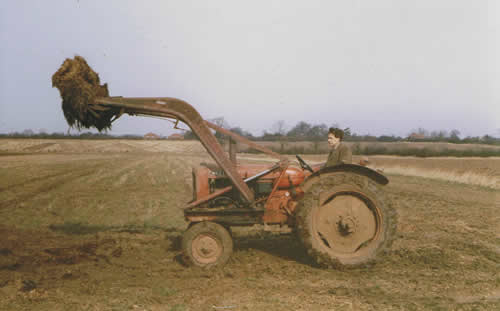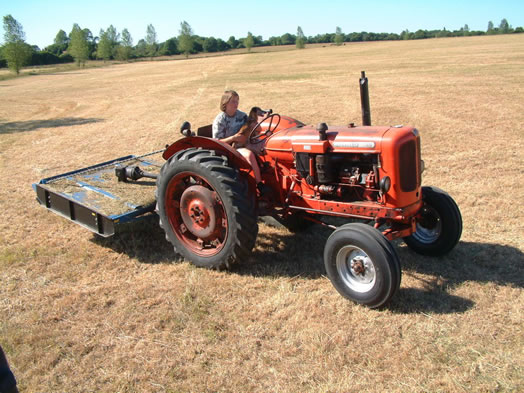 Still at work around Manor Farm - this time it's 2006 and Sarah is at the wheel.