The Pea Harvest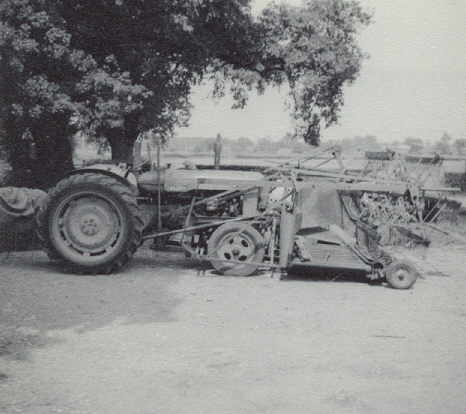 First the whole pea plant was cut with a pea cutter like this.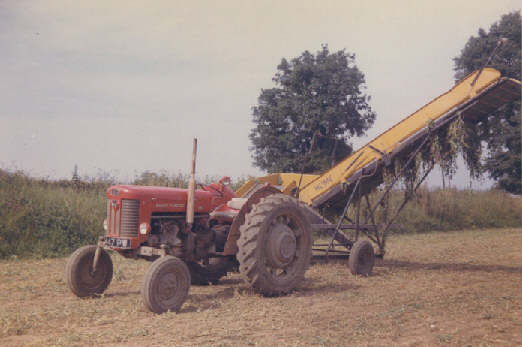 Then it was loaded onto lorries in the field with a green crop loader.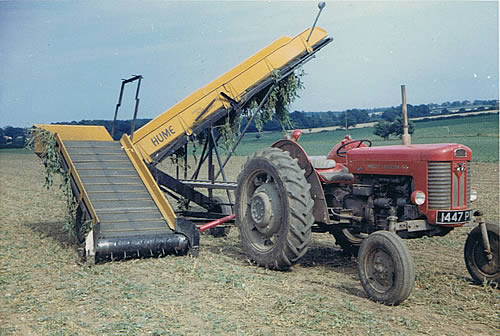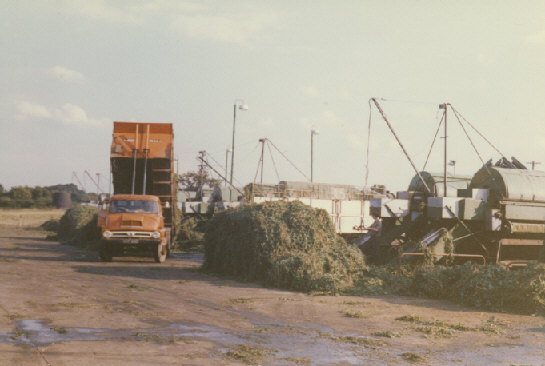 The whole vine was carted to static viners on tipper lorries.
This is Birds Eye's vining plant at Haddiscoe in Norfolk int he early 1960s.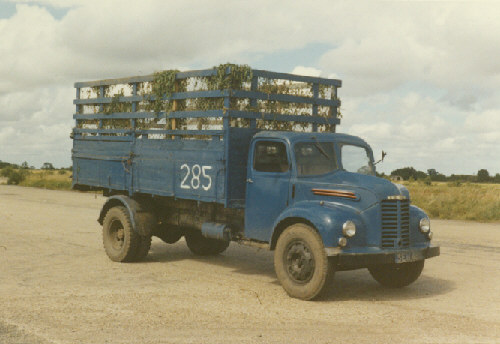 Dodge Kew leaving the Haddiscoe plant.