Sprayers - Home Made & Leyland Conversion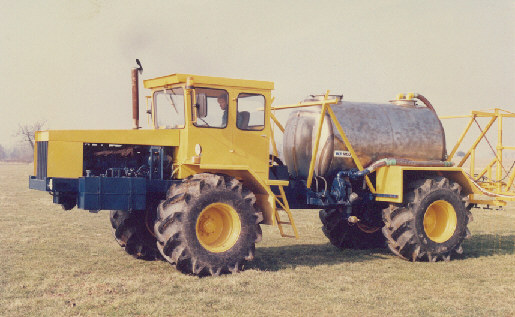 This was made by John Fearnley (Dad) in 1986. The engine, gear box and axles are from a scrap Volvo F86 lorry and the rest is more or less home built.
It covered thousands of acres contract spraying ammonium sulphate in the mid-1980s. It doesn't do so many acres now, but we still have it, although it is a bit more rusty now.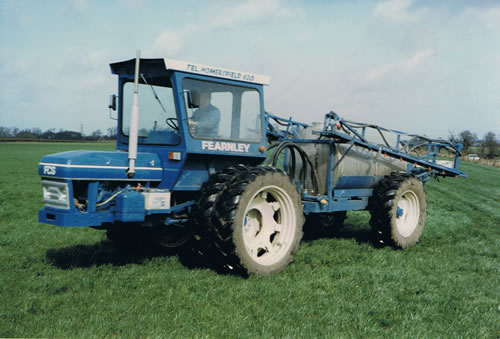 Leyland 272 converted into a sprayer.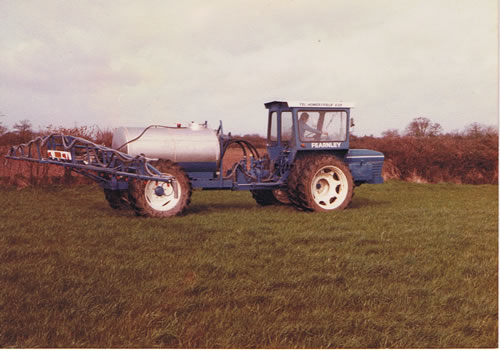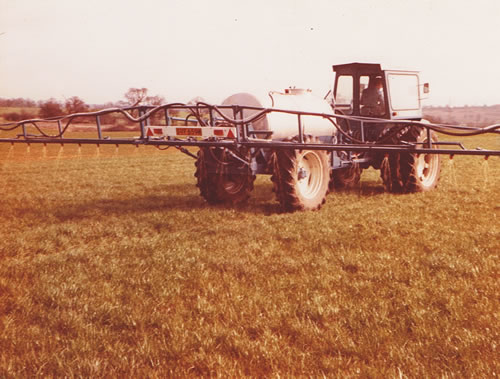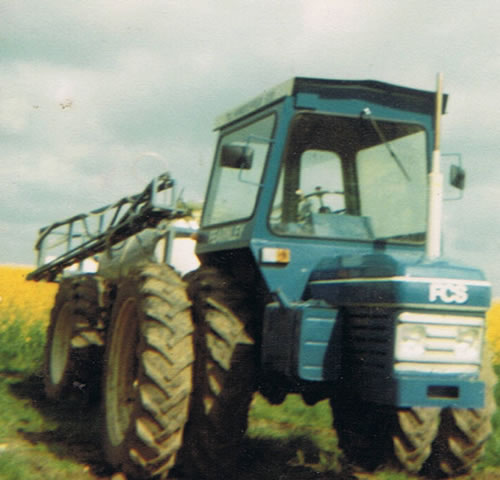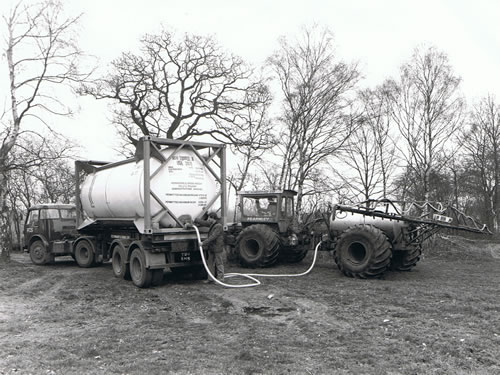 Filling sprayer from Volvo F86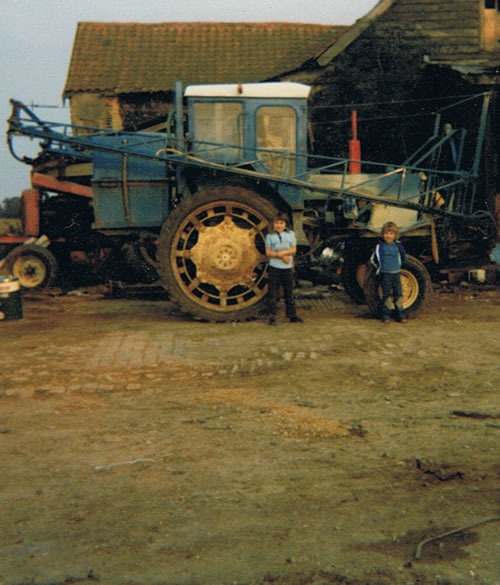 Our first sprayer based on a high clear David Brown 990